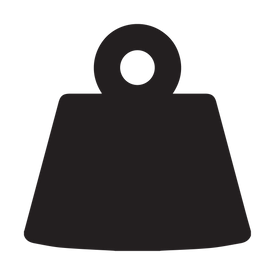 PROVIDES RELIEF
Provides relief for damaged
or stretched earlobes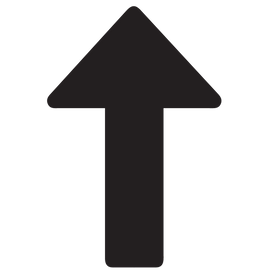 REDUCES SLIPPING
Helps earrings sit upright on
the ear and reduces slipping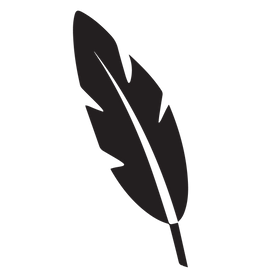 INCREASES COMFORT
Increases the comfort of
wearing heavier earrings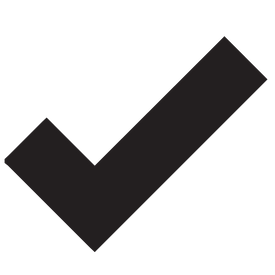 Easy to apply
Simply attach your Dangle Dots
patches to the back of your earlobes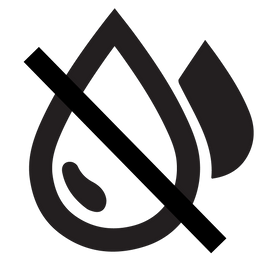 Invisible & Waterproof
Once attached to the back of your earlobes, Dangle Dots cannot be seen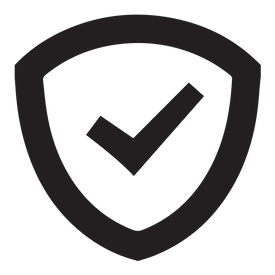 Protects Earlobes
Protects your delicate earlobes
from stretching and tearing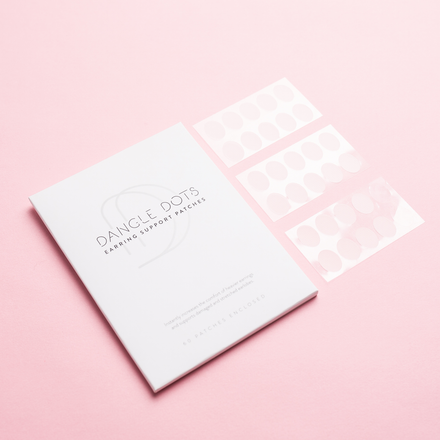 WHAT ARE DANGLE DOTS?
Regularly wearing large or heavy earrings can not only cause discomfort and strain, but can also cause earlobes to tear or stretch. Dangle Dots provide instant relief from pressure and tearing and are super easy to apply. They are worn invisibly at the back of the earlobe in order to bear the weight of your earring.
TESTIMONIALS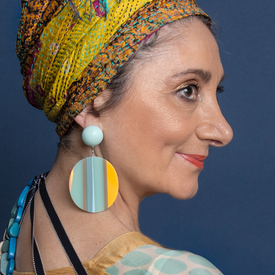 'LIFE CHANGER!'
Dangle Dots have revolutionised the way I wear earrings, they sit up so nicely now and reduce the discomfort of wearing heavy earrings. They're a life changer! Love them!

- Elizabeth K.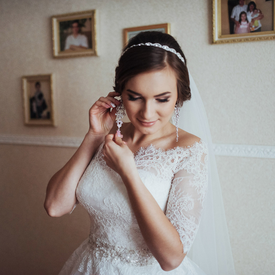 'AMAZING'
I wore them from morning til night on my wedding night and I just couldn't believe what a difference they made. I took them off at the end of the night and my ears were fine.


- Sally J.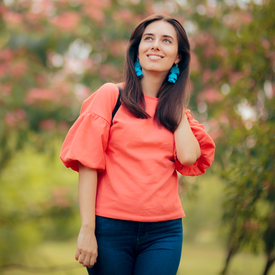 'SO COMFORTABLE!'
I have always struggled to wear big earrings due to my oddly pierced ears but with Dangle Dots it makes wearing big earrings easy and so comfortable!

- Bec T.
WANT TO WHOLESALE?
Great news! Dangle Dots are available for wholesale purchase. To enquire about wholesaling Dangle Dots, please contact us on hello@dangledots.com